devoutaudio
devoutaudio is an audio output "graphics" device - instead of rendering pixels, each graphics primitive is rendered as an audio snippet.
This is a testing ground for some graphics-to-sound ideas and is very experimental.
devoutaudio is written in plain R, and uses the devout package to interface with the R internals
Point-to-sound mapping
x position is mapped to audio channel position - points on the left of the plot are rendered mainly in the left channel of audio
y position is mapped to frequency - the higher the point the higher the frequency
size is mapped to duration - larger points have a longer sound
Installation
You can install devoutaudio from GitHub with:
# install.packages("devtools")
devtools::install_github("coolbutuseless/devout")
devtools::install_github("coolbutuseless/devoutaudio")
Caveats
This is a very experimental device.
Only circles are currently mapped to a sound
Audio is only played on-the-fly and there is no facility to save yet.
Examples
In the following examples:
only audio is produced by the code show, but I've included the visual representation of the plots to assist in interpreting the audio
because the audio is never saved to file, the audio was captured on-the-fly from the MacOS sound output device
Example 1
library(devoutaudio)

audio()
plot(1:10)
dev.off()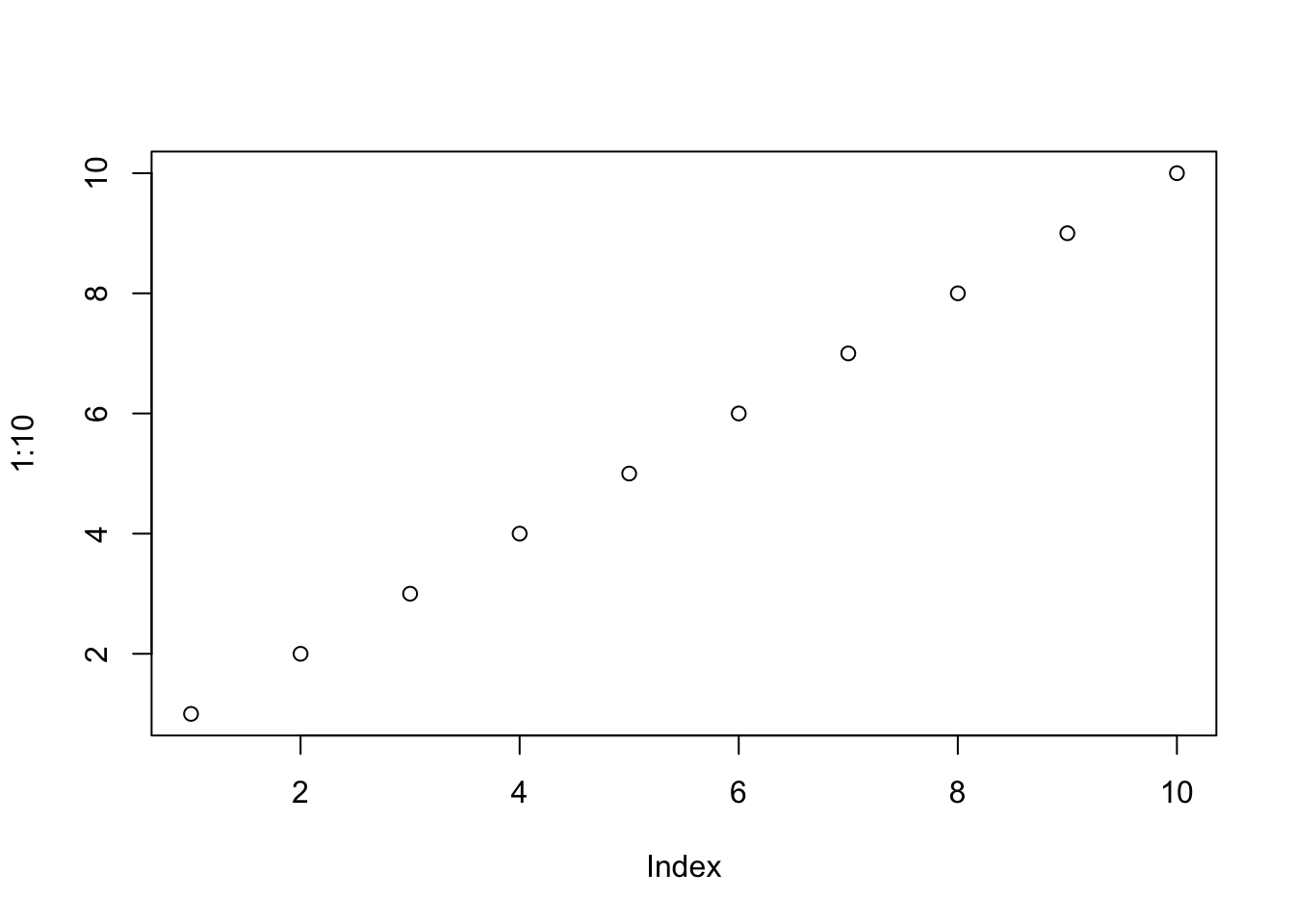 Example 2
plot_df <- mtcars %>% arrange(mpg)

audio()
ggplot(plot_df) +
  geom_point(aes(mpg, wt, size = cyl)) +
  theme(legend.position = 'none')
dev.off()