nara provides tools for working with R's nativeRaster image format to enable fast double-buffered graphics rendering.
Why?
nativeRaster buffers are fast enough to use for rendering at speed >30 frames-per-second.
This makes them useful for games and other interactive applications.
Example
An example graphics demo is this non-playable version of pacman created and running in R in realtime (see the vignette):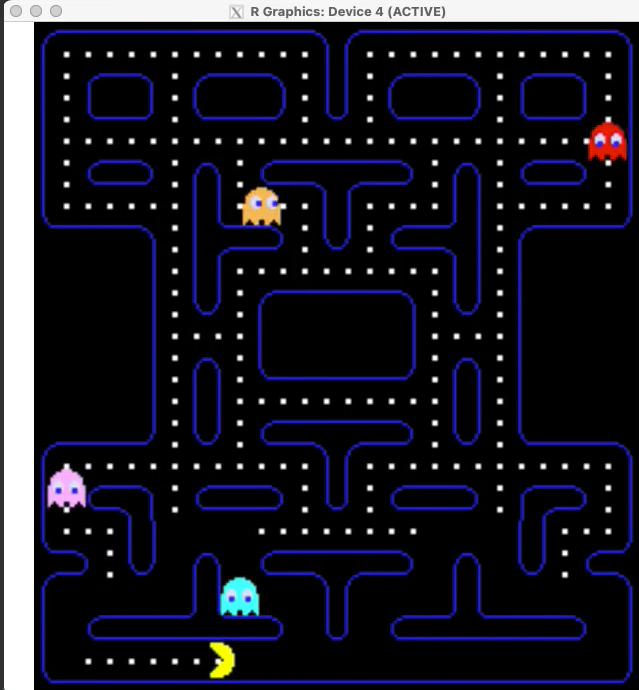 Details
nara:
is an off-screen rendering buffer.
is fast to render.
uses in-place operations to avoid memory allocations.
is focussed on rendering discrete pixels, so

no anti-aliasing is done.
all dimensions are rounded to integer values prior to rendering.